Knuckle Buster Microfiber Mop and Duster Extension Handle (MFMH71)
Knuckle Buster Microfiber Mop and Duster Extension Handle, Each
Product SKU: MFMH71
Lightweight aluminum extension mop and duster handle
Designed for cleaning high and hard to reach areas
Extends anywhere from 38" to 71"
Handle can swivel and lock
Can be used for floor mops as well as dusters (sold separately)
Knuckle Buster MFMH71 Microfiber Extension Mop and Duster Handle
This item does not qualify for free shipping.
Videos
Detail Product Breakdown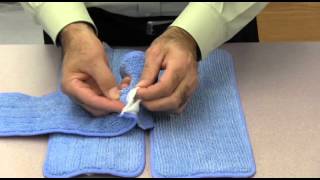 Knuckle Buster Microfiber Dust Mops
Product Description
Knuckle Buster Extension Handle
Easy to attach and use, the Knuckle Buster extension mop and dust handle is an essential tool for cleaning high and hard to reach areas. Coming with an extension handle that extends anywhere from 38" to 71", this lightweight aluminum handle has the ability to swivel and lock to meet various needs. The Knuckle Buster Microfiber Extension Handle can be used as both a floor mop extension handle as well as an extension for a duster. Sold individually.

ACA Enterprises Knuckle Buster Aluminum Microfiber Extension Handle, Extends 38" to 71", Sold as Each

CleanItSupply.com - The wholesale janitorial supply company buyers trust.
Product Specifications
Type: Extention Handle
Color: Alumium
Size: 38' ext to 71"
Grip: Plastic with hand rest