Libman Big Tornado Mop Refill, Synthetic Yarn, 6 Mop Heads (LIB-00989)
zoom
Libman Big Tornado Mop Refill, 6 Mop Heads per Case
Product SKU: LIB-00989
Libman Tornado Mop Refill
Strong 100% synthetic yarn mop
Resists bacterial odor
Great for decks, ceramic, vinyl, brick, marble, granite floors and more
3 red bands prevent tangling
Fits Libman Big Tornado Mop LIB-00988
6 Mops per case
Libman 989 Big Tornado Mop Refills
Videos
Mop Refill Line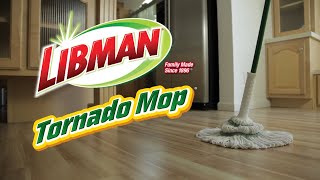 Libman Tornado Mop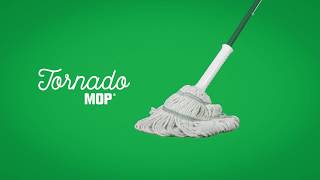 Meet America's #1 Mop
The Libman Story - Family Made in America
Product Description
Libman Big Tornado Mop Refills
The Big Tornado Mop Refill provides a strong 100% synthetic yarn mop that is resistant to bacterial odor. This quality mop head is connector threaded, and connects with the Big Tornado replaceable mop handle. Known as a durable mop, this durable refill is great for decks, ceramic, vinyl, brick, marble, granite floors and more. 3 red bands prevent tangling. Fits Libman Big Tornado Mop LIB-00988.
Lead Time:
2-3 Business Days
Libman Commercial Big Tornado Mop Refill, 6 Mop Heads per Case
Warranty
Manufacturers limited one-year warranty.