Rubbermaid 1867396 HYGEN Flexible Microfiber Mop Frame, Black (RCP 1867396)
zoom
Rubbermaid Flexible Microfiber Mop Frame, Black, Each
Discontinued or Out of Stock Product
It looks like the product you are looking for has either been discontinued or is temporarily out of stock.


You can click here to begin a new search from our home page, or call us 1-800-998-3295 and speak to a CleanItSupply.com customer service representative. We will do our very best to help you find what you need or recommend a similar replacement product.


Thank you for shopping CleanItSupply.com!



Videos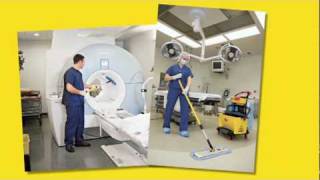 Rubbermaid HYGEN Microfiber System Advantage
Product Description
Rubbermaid 1867396 Single Sided Flexible Microfiber Mop Frame
Rubbermaid designed this flexible mop frame so that it bends to conform to curved surfaces. The arc shape pulls dirt, hair, and debris toward the center for better pickup. This handy single-sided mop frame helps clean a variety of surfaces, including showers, mirrors, windows and vents. Compatible with Rubbermaid Mop Handles RCP 1863882 & RCP 1863883 (sold separately).

Rubbermaid HYGEN Executive Microfiber Flexible Flat Mop Frame, 11", Black, Sold as Each

CleanItSupply.com - the wholesale janitorial supply company buyers trust.
Product Specifications
Global Product Type: Dust Mop Frames-Clip
Depth: 11
Application: Crown Molding; Mirrors; Showers; Vents; Windows
Color(s): Black
Width: 4 1/2
Pre-Consumer Recycled Content Percent: 0%
Post-Consumer Recycled Content Percent: 0%
Total Recycled Content Percent: 0%