Rubbermaid 9C90 SeBreeze Odor Control, Portable Fan System (RCP 9C90 WHI)
zoom
Odor Control Fan Dispenser, White, Each
Discontinued or Out of Stock Product
It looks like the product you are looking for has either been discontinued or is temporarily out of stock.


You can click here to begin a new search from our home page, or call us 1-800-998-3295 and speak to a CleanItSupply.com customer service representative. We will do our very best to help you find what you need or recommend a similar replacement product.


Thank you for shopping CleanItSupply.com!



Videos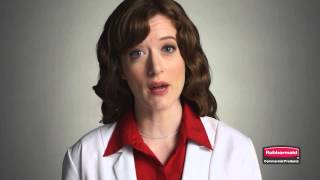 Rubbermaid Commercial Air Care Advantage
Product Description
Portable Fan Air Freshener Dispenser
Use this stylishly designed gel air freshener in rooms up to 300 square feet for long-lasting effective odor control for restrooms, hospitals, nursing homes and commercial buildings. Air flow vents and battery operated fan disperse fragrance continuously for 24-hour odor control. Perfect for bathrooms or anywhere else that tends to need constant whole room air freshening. Each unit holds a battery-operated fragrance cassette (sold separately) for consistent fragrance release over a 30-day period. Gel Fragrance Cassettes Sold Separately: RCP 9C94-01 Lemon-Lime; RCP 9C95-01 Wintermint; RCP 9C96-01 Cedar Forest; RCP 9C97-01 Cinnamon Spice. Dimensions: 3-1/2"L x 2-5/8"W x 5-1/2"H, 2-5/8" Deep.

Sebreeze Odor Control, Portable Fan Air Freshener Dispenser, White, Each

CleanItSupply.com - the wholesale cleaning supply company buyers trust.
Product Specifications
Global Product Type: Air Freshener Dispensers-Gel
Material(s): Plastic
Color(s): White
Depth: 2 5/8
Height: 5 1/2
Width: 3 1/2
Pre-Consumer Recycled Content Percent: 0%
Post-Consumer Recycled Content Percent: 0%
Total Recycled Content Percent: 0%