Rubbermaid 1791793 Hygen Microfiber Dust Mop Pad, Green (RCP1791793)
zoom
Rubbermaid Hygen Microfiber Dust Mop, Green, Each
Discontinued or Out of Stock Product
It looks like the product you are looking for has either been discontinued or is temporarily out of stock.


You can click here to begin a new search from our home page, or call us 1-800-998-3295 and speak to a CleanItSupply.com customer service representative. We will do our very best to help you find what you need or recommend a similar replacement product.


Thank you for shopping CleanItSupply.com!



Videos
Detail Product Breakdown
360° Video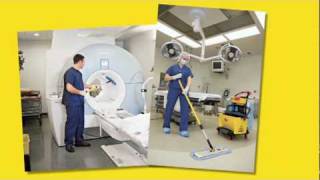 Rubbermaid HYGEN Microfiber System Advantage
Detalle del Producto en Español
Product Description
Rubbermaid 1791793 Hygen Microfiber Dust Mop
Constructed from durable microfiber, these dust mops are durable up to 1,000 launderings, as well as being bleach safe. The serrated edge effectively cleans larger debris. This dust mop is part of the Rubbermaid Hygen System. Orders yours today and start saving!

Rubbermaid Commercial Products Hygen Microfiber Dust Mop Pad, 17-1/2" Length Green, Sold as Each
Warranty
Manufacturer's limited one-year warranty.
Product Specifications
Global Product Type: Mop Heads-Dry Pad
Head Type: Microfiber
Application: Floors
Mop Head Style: Microfiber
Mop Head Size: 17 1/2
Mop Head Color: Green
Mop Head Material: Microfiber
Washable: Yes
For Use With: Rubbermaid® Commercial HYGEN™ Clean Water System
Pre-Consumer Recycled Content Percent: 0%
Post-Consumer Recycled Content Percent: 0%
Total Recycled Content Percent: 0%