Soapbox 8 oz Hand Sanitizer Gel w/ Aloe, Push-Top, Clear, 6 Bottles (SBX77133CT)
zoom
Soapbox 8 oz Hand Sanitizer Gel with Aloe, Push-Top, Unscented, Clear, 6 Bottles per Carton
Product SKU: SBX77133CT
70% Alcohol gel hand sanitizing rub
Helps reduce pathogenic germs on hands
Blended with moisturizers & vitamin E
Protects your hands from drying out with frequent use
Convenient push-top bottle
Clear, unscented
8 oz Bottles
6 Bottles per carton

Demonstrated effectiveness against a broad set of viruses as long as CDC guidelines for handwashing and hand hygiene are followed.

Soapbox 77133 Gel 8 oz Hand Sanitizer With Aloe
Videos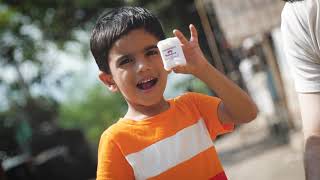 Helping Communities Become Their Own Heroes
Product Description
Soapbox 8 oz Gel Hand Sanitizer with Aloe Vera
This unscented 70% alcohol hand sanitizer, blended with moisturizers and Vitamin E, not only helps to reduce pathogenic germs on hands, but also prevents hands from drying out when using.
Non-returnable.

Soapbox creates thoughtfully crafted products that give back. For every product purchased, a bar of soap is donated to someone in need either here in the USA or abroad. We often pair our donations with proper hygiene education through hygiene ambassador programs. Access to soap can change a life, which is why we believe that SOAP = HOPE.

Soapbox Soaps, Soapbox 8 oz Hand Sanitizer Gel with Aloe Vera, Push-Top, Unscented, Clear, 6 Bottles per Carton

CleanItSupply.com - The wholesale supply company buyers trust for more than just cleaning.
Product Specifications
Product Type: Gel Hand Sanitizer
Color: Clear
Fragrance: Unscented
Features: Aloe, Moisturizing with Vitamin E
Packing Type: Push-Top Bottle
Capacity (Volume): 8 oz
Package Quantity: 6 Bottles