Libman 4003 Freedom Spray Mop Refill Pad, Green, 6 Pads (LIB-04003)
zoom
Libman Freedom Spray Mop Microfiber Refill Pad, 6 Pads per Case
Product SKU: LIB-04003
Libman microfiber floor mop refill
Refill for Freedom Spray Mop 4002
3 Green scratch-free deep-cleaning strips
Pull tab for easy removal
Machine washable
5" x 15" Microfiber pads
6 Pad Refills per case
Libman 4003 Freedom Spray Mop Refills
Videos
360° Video
Mop Refill Line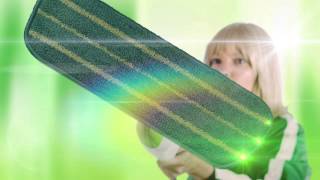 Libman Freedom Spray Mop
The Libman Story - Family Made in America
Product Description
Libman 4003 Freedom Spray Mop Refill Pads
Libman microfiber floor mop refill is a premium 15" x 5" microfiber cleaning pad refills for the LIB-04002 Freedom Spray Mop. These pads are enhanced with three scratch-free cleaning strips for extra scrubbing and cleaning power. The premium pad can be removed and machine washed up to 50 times before it needs to be replaced. Includes 6 microfiber pads per case.
Lead Time:
2-3 Business Days
.
Libman Commercial Freedom Spray Mop Refill Pad, Green Microfiber Pad, 15" x 5" Pads, 6 Pads per Case
Warranty
Manufacturers limited one-year warranty.