Rubbermaid Q424 Hygen 24" Microfiber Dry Hall Mop Pads, 12 Mops (RCP Q424 GRE)
zoom
24 inch Dust Mopping Microfiber Pad, 12 per Case
Discontinued or Out of Stock Product
It looks like the product you are looking for has either been discontinued or is temporarily out of stock.


You can click here to begin a new search from our home page, or call us 1-800-998-3295 and speak to a CleanItSupply.com customer service representative. We will do our very best to help you find what you need or recommend a similar replacement product.


Thank you for shopping CleanItSupply.com!



Videos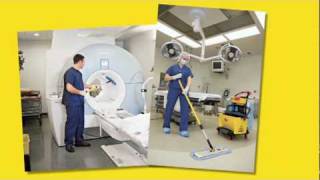 Rubbermaid HYGEN Microfiber System Advantage
Product Description
Rubbermaid Q424 Microfiber Dusting Mop Pads
The sanitation solution for hospitals and cleanrooms are these large 24" Dust Mopping Microfiber Pads by Rubbermaid. This green cleaning product is machine-washable and has microfibers which ensure outstanding dust, dirt, and bacterial removal from all types of cleaning surfaces. High-pile, 100% microfiber collects and holds dust and dirt mechanically and electrostatically. Effectively cleans large areas and is perfect for dry dusting prior to wet mopping. These pads can withstand more than 500 launderings and are highly-durable. Dimensions: 24" x 5". Green pads. Fits RCP Q570 Pad Holder (sold separately).

Rubbermaid Commercial Products 24" Microfiber Dust Mopping Pads, 24" x 5", Green, 12 Pads per Case

CleanItSupply.com - the wholesale janitorial supply company buyers trust.
Product Specifications
Global Product Type: Mop Heads-Dry Pad
Head Type: Pad
Application: Floors
Mop Head Size: 24 x 5 1/2
Mop Head Color: Green
Mop Head Material: Microfiber
Pre-Consumer Recycled Content Percent: 0%
Post-Consumer Recycled Content Percent: 0%
Total Recycled Content Percent: 0%