Standard Filter for Green Supreme Vacuum Cleaner (31700C)
Green Supreme Cartridge Standard Filter, Each
Product SKU: 31700C
This item does not qualify for free shipping.
Videos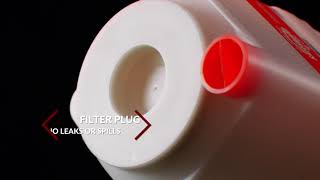 Atrix SafeGuard 360 Ultrafine H12 Filter 31700C
Product Description
Standard Cartridge Filter
Cartridge filter will capture printer toner, dust and dirt.

Atrix - Standard Filter for Green Supreme Vacuum Cleaner, Each

CleanItSupply.com - The wholesale janitorial supply company buyers trust.